Our online leads portal allows you to see client's details on screen during live telephone transfers

A call recording is available for every transfer, ensuring quality at all times

Receive the exact type of leads you want, and not the ones you don't. Flexability with high conversion rates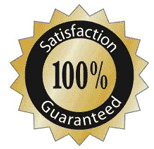 Mortgage Leads Factory provides Telephone Verified & Hotkey mortgage leads at realistic and affordable prices.

All leads are of the highest quality and

double telephone verified

.

All leads are generated exclusively using our own approved partner call centres, and are not shared with any other clients.

Live Transfer & Telephone Verified Mortgage Leads

Prime and Sub-Prime mix

Mixed Live Telephone Transfers Leads

Euro 165.00

Mixed Telephone Verified Mortgage Leads

Euro 165.00

Prime Only

Prime Live Telephone Transfers Leads

Euro 180.00

Prime Telephone Verified Mortgage Leads

Euro 180.00

Minimum Order 5 Leads

LEAD CRITERIA FOR TELEPHONE VERIFIED LEADS

& LIVE TELEPHONE TRANSFER LEADS

All leads include details such as name, address, contact numbers, purpose of loan, loan amount, home value, employment status etc.

All mortgage leads are double verified by telephone, ensuring that they are of the highest quality.

Leads are forwarded to clients, as live telephone transfers or by CRM / email.

Remortgage Leads Criteria

Age group: 20 -69
Household income: Euro 15,000+
Loan amount: Euro 35,000+
LTV: <90%
Credit: Any

Sub-Prime (Adverse Credit) Remortgage Leads Criteria

A Sub-Prime Lead is an individual who has at least 1 Judgement, or arrears or defaults or pending in the last 3 years or is currently already with a sub-prime lender. These are all categorised as adverse credit.

Additional Criteria / Filters - available at extra cost

Quality Control





With the Mortgage Leads Factory system you only receive the exact type of leads you want, and not the ones you don't. This flexibility means your conversion rate can be much better than with most other lead providers:

| | |
| --- | --- |
| Step 1: | Agent generates a lead. |
| Step 2: | QC team will listen to the conversation and will either approve or reject a lead. Rejected lead will go back to the agents. Approved leads go to the supervisor. |
| Step 3: | Supervisor receives the approved leads to be called again by a verifier, who after checking the intent of the customer will transfer the call to a mortgage advisor. |
| Step 4: | The conversation between the mortgage advisor and the customer is recorded and if the customer says no to remortgage then the lead is immediately replaced based on the recorded conversations. |

Replacement Policy
Our replacement policy is simply the best!

All mortgage lead calls are recorded and are your guarantee of quality at all times.

Any bad mortgage leads should be returned within 24 hours. They are checked against the call recordings and replaced at no cost.

Our criteria for leads that can be returned are as follows:

You are unable to contact the potential customer due to invalid contact details
The potential customer has not expressed an interest in your service (mortgage/loan advice)
The Lead type is not of the type you ordered

Lead Generation Method

Generated exclusively for you alone and transferred to you by telephone ensuring high closing rates.




Express consent ensures all leads are fully compliant with financial regulations

Calling lists are scrubbed regularly against NDD and TPS registers.

Spanish leads are never cold called
Live transfers are generated using methods that ensures each and every lead is of the highest quality while complying with with all Spanish regulations.