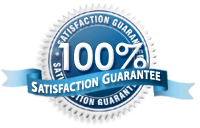 Quality Guarantee

All LIVE Hot Transfers are Guaranteed
Our rigorous process screens out consumers that don't meet your criteria. If that doesn't happen, we'll gladly credit your account.
With each LIVE Hot Transfer delivered, Mortgage Leads Factory Guarantees:
1. LIVE CONTACT – A 100% contact ratio guarantee. You will get the chance to speak directly with every consumer.
2. INTEREST – No interest from the consumer = no transfer. All dialog between Mortgage Leads Factory's call center agents and the Consumer is recorded. Access to recordings available to our customers 24/7.
3. FILTERS – Customize your order with specific filter requests based upon the consumer-provided data (i.e. Consumers Self-Assessed Credit Rating, Geography [State, Area Code], etc.).
4. EVERYTIME – Mortgage Leads Factory guarantees you will never be asked to pay for anything that does not match the three items above.